World Mental Health Day 2022 | The spies of life
World Mental Health Day is an international day for global mental health education, awareness and advocacy against social stigma.
To raise further awareness on World Mental Health Day, our counselling and wellbeing manager, Ian Younghusband, shares advice on how to become your own mental health detective.
Whether it's feeling unsupported after hospital discharge, the sudden need to be cared for, the changes to your close relationships, financial worries or living with SCI related pain, the link between mental health issues and SCI is undeniable.
To add to the problem, getting appropriate access to mental health care, particularly from people who understand SCI, is proving difficult for many.
But whether you currently have access to a mental health professional or not there are some things we can all do to increase our wellbeing.
A good starting point is to get curious about your feelings. Check in with yourself, ask yourself questions about where you are with your mental health, become your own wellbeing detective.
I find a helpful place to begin is to think about SPIES: Structure, Purpose, Independence, Engagement and Self-care.
These five areas are a great starting point to assess and improve your wellbeing and mental health.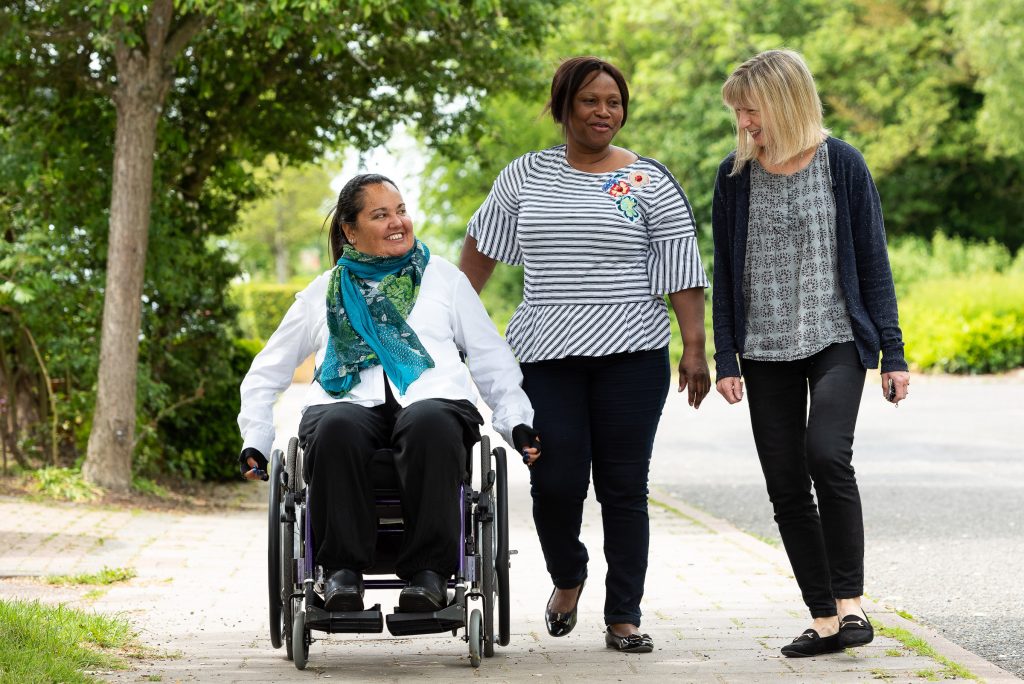 STRUCTURE
Aim to have a structure to your day. This could include making sure you are getting out of bed at a reasonable time each day and getting dressed. Planning in regular mealtimes, reading times, times when you have contact with family/friends. Plan in daily time outside or exercise if possible. Start with a basic daily structure if that is all your situation will allow and work up to the bigger things when the time is right for you.
PURPOSE
Structure and purpose often go hand-in-hand. Any structure and routine you build into your day can be great opportunities to gain a feeling of satisfaction and achievement. These daily wins can go a long way in supporting a sense of purpose for yourself. Anything that drives you to face each day is your purpose and reconnecting with that is a great way to keep your mental health in check.
INDEPENDENCE
When you are ready ask yourself what you would like to be able to do independently and think about how those things might be achievable. I started with placing the TV remote control on the floor so that I could learn to pick it up by myself. It was my first step to recognising that I could still do things independently.
Think about what you might like on your list. For those with higher level injuries plan ways to achieve your goals with assistance from your PA/carer or friends and family.
ENGAGEMENT
One of the most important lessons I had to learn when I returned home from hospital was that I could still engage in life, I just had to find different ways of doing it. With changes to my environment and some careful planning I could still go out with friends and family, engage in sports, work and travel. Life was all still there. Be proactive in finding ways to engage in the things you enjoyed pre-injury and if some of those are no longer possible, try new things.
SELF-CARE
It is important to build a routine of self-care into your daily life. To drink enough water, eat good foods, check your skin regularly, get fresh air, exercise, keep clean and hygienic. Without taking the time to look after yourself any medical conditions can quickly worsen. If you find self-care difficult start small and build on your routine asself-care becomes more of a habit.
FURTHER INFORMATION
If you have any concerns about your mental health, please click get in touch with our support network team or counselling service by clicking the links below:
FIND YOUR LOCAL SUPPORT network COORDINATOR
To read more articles like this one before anyone else, make sure you're subscribed to FORWARD magazine.
---
FORWARD is the only magazine dedicated to the spinal cord injury community. With fascinating and thought-provoking lifestyle features and the latest news and research, the high-quality publication covers topics such as health, daily living, employment, relationships and family, sport and travel. Readers can also hear from other spinal cord injured people and their loved ones as they share personal stories and experiences.
FORWARD is available either in traditional printed format or as a page-turning digital edition.
Subscription
UK – £24 a year for print magazine, PDF only or PDF plus print
Europe – £29 a year for print magazine, £24 for PDF only or £29 for print and PDF
Overseas – £37 a year for print magazine, £24 for PDF only or £37 for print and PDF
Lifetime subscription (available to UK residents only) – £200
Write for FORWARD
Do you have a story to share that will interest and inform our readers? Please get in touch by sending a brief outline of the article you'd like to write to [email protected]