My journey from spinal cord injury to scrum | Gavin Walker
With the Rugby World Championship just around the corner, Paralympic Gold Medallist, Gavin Walker MBE , tells us how wheelchair rugby helped him rebuild his life.
Following a fall on some wet decking at a family BBQ in 2010, I sustained a C6/7 spinal injury. I spent 6 long months recovering and rehabilitating at the Sheffield Spinal Unit.
But it wasn't until I returned home and entered the real world that I realised my road to becoming emotionally and physically comfortable with my new way of life had only just begun.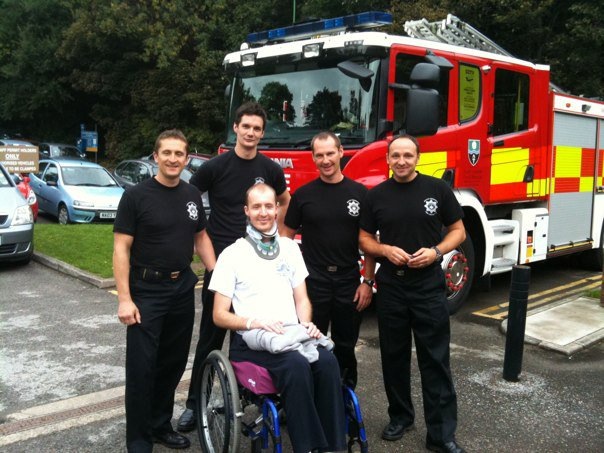 Pre-injury I was a firefighter in Sheffield, South Yorkshire, but about a year after leaving hospital I retired from work which was a huge setback for me. I missed it tremendously. Not only the physical part of the job but also the excitement and the team camaraderie.
I missed feeling like I was part of something, working together, for, and with, each other
During my stay in hospital my physio had signposted me to a local wheelchair rugby club. I had no idea what it was – I'd never heard of the sport before.
What I did know was that I had lost much of my strength and fitness whilst being on bedrest and missed working out. Initially my intention was to explore wheelchair rugby, see what it had to offer and to slowly regain my fitness.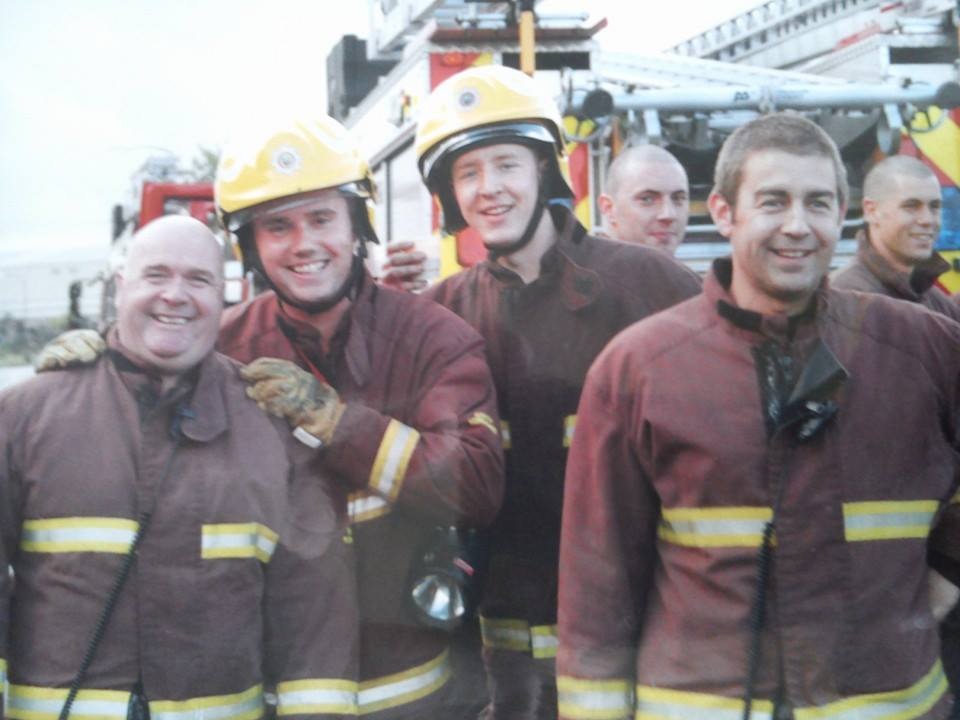 But what began as a way to rebuild some strength, very quickly became so much more. It became an environment where I could talk to, and learn from, people who had been in a chair much longer than I had. I was able to ask questions about travel, parenting, work and much more.
This taught me a great deal and had a huge and positive impact on my day-to-day life.
It became an environment where I could  feel motivated to be the best version of myself that I could be. Not just for me, but also for my daughters. It's important to show them that things in life don't always come easily and we might even fail at times.
I always say 'get comfortable being uncomfortable' – it's in these moments you learn where your limits are and what needs to be done to improve yourself. You might not be the best, but you can be the best you can be.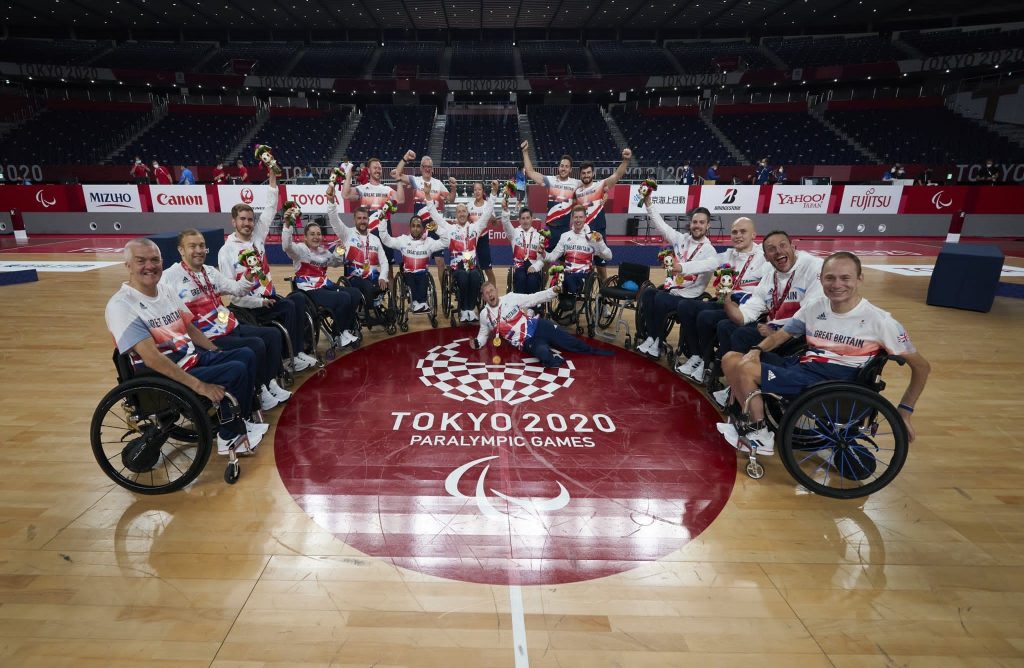 It also became an environment that helped me get through the toughest of times. The mental and emotional support I have received from being part of the rugby community and reconnecting with being part of a team, has been the biggest benefit to me of all.
Just before the London 2012 Paralympics I was identified as a player with potential and asked to join the development squad. I got asked to join the elite team in 2013 which was a huge jump and really opened my eyes to rugby at the highest level.
Over the years I've played in many European Championships, two World Championships and two Paralympics, Rio and Tokyo, where we were able to come away with a Gold Medal.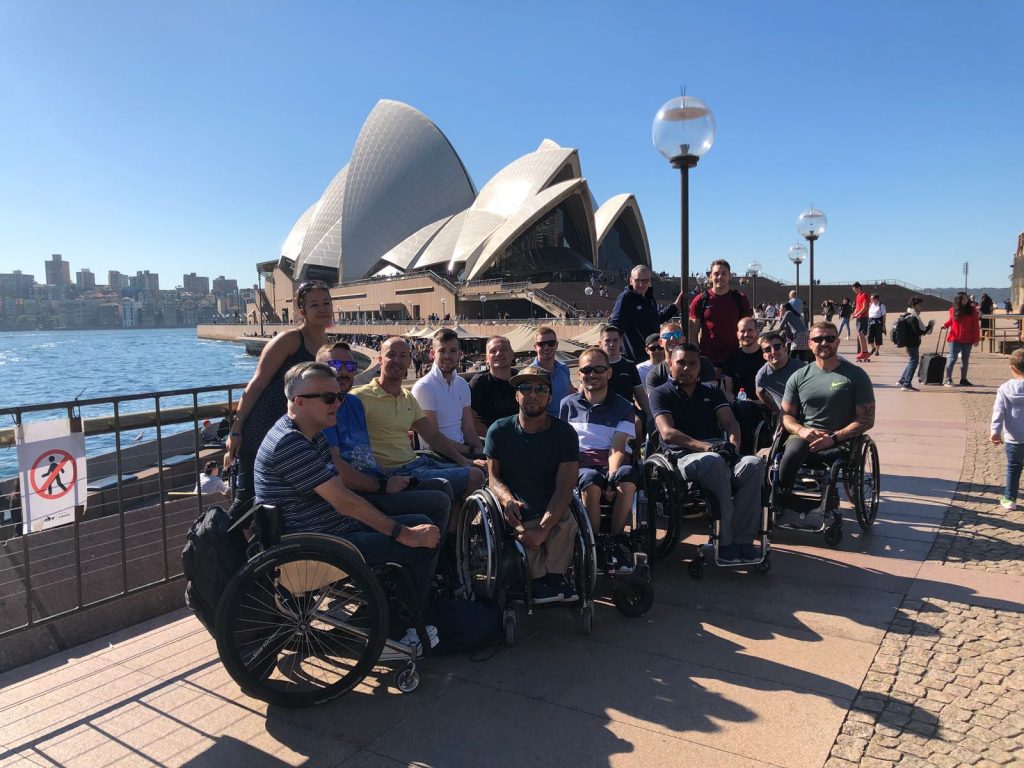 I've been lucky enough to have travelled the world playing this fantastic sport against the best teams in the world. Rugby has been hugely influential in my road to recovery and rehabilitation.
The physical aspects have had such a positive impact on my day-to-day life and the mental and emotional aspects have helped support me through the hard times as well as the good.
For anyone, male or female, interested in playing or watching wheelchair rugby I can't recommend it enough.
Written by Gavin Walker
Further information
Check out  GB Wheelchair Rugby to find out about upcoming events and how to start your journey playing wheelchair rugby.
To read more articles like this one before anyone else, make sure you're subscribed to FORWARD magazine.
---
FORWARD is the only magazine dedicated to the spinal cord injury community. With fascinating and thought-provoking lifestyle features and the latest news and research, the high-quality publication covers topics such as health, daily living, employment, relationships and family, sport and travel. Readers can also hear from other spinal cord injured people and their loved ones as they share personal stories and experiences.
FORWARD is available either in traditional printed format or as a page-turning digital edition.
Subscription
UK – £24 a year for print magazine, PDF only or PDF plus print
Europe – £29 a year for print magazine, £24 for PDF only or £29 for print and PDF
Overseas – £37 a year for print magazine, £24 for PDF only or £37 for print and PDF
Lifetime subscription (available to UK residents only) – £200
Write for FORWARD
Do you have a story to share that will interest and inform our readers? Please get in touch by sending a brief outline of the article you'd like to write to [email protected]