Our home delivery service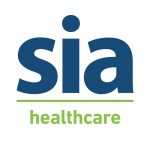 SIA Healthcare is a personalised service delivering urology and stoma products and medication straight to your door.
SIA Healthcare has been running for over eight years and is run in partnership with the largest independent supplier in the UK, meaning that if you choose to switch to SIA Healthcare nothing about your prescription has to change. Our priority is making sure you have the best products that suit your needs, if they aren't we can point you in the right direction to get help.
When you join the service, we will set you up with your own personal advisor who will contact you on an agreed time basis to check in and ask how you're getting on, as well as checking the stock levels of your products. This way you don't need to remember to call us, we will always contact you, and you will always have enough of what you need and won't run out between your monthly orders.
Benefits of SIA Healthcare include:
Convenience and ease: a dedicated personal advisor who will call you on a prearranged basis so that you don't have to worry about remembering to ring to place an order.
Medication delivery: alongside your products, SIA Healthcare can also deliver medication from our on-site pharmacy. This saves you a trip to the pharmacy and is one less thing to worry about.
Delivery: we pride ourselves on discreet and on-time delivery, all arranged on a time and day that suits you. All of our drivers are trained to understand the needs of our SCI customers and know to give you a little extra time to get to the door if you need it. Your delivery would either come from our own team of drivers or our award-winning partners, DPD.
Nurses: at SIA Healthcare, we understand the importance of getting advice and help when you need it. We have our own team of specialist nurses available and able to speak to you via phone, video or even home visit dependent on your area.
Specialist pharmacist: our specialist pharmacist is available to discuss any medication queries that you might have.
Independent: we're independent of any manufacturer and can supply any product
Choice of product: you will always have your choice of product (subject to local prescribing guidelines). Where appropriate we will offer you samples of new products to try
Click the link below to hear from our users about what they think of the service.
User feedback
Don't know what we would do without this service, it's invaluable. Thank you and keep up the good work.
 98%
In a survey of more than 500 users of SIA Healthcare, 98% would be happy to recommend it to a friend
Find out more
Changing to SIA Healthcare couldn't be easier, call our SIA Healthcare freephone hotline on 0800 023 8841, or email us at [email protected].
SIA Healthcare is delivered on our behalf by Bullen Healthcare.
DOWNLOAD OUR GUIDE TO SIA HEALTHCARE
SIA Healthcare Enquiry Form