SIA Chair, Dr Rupert Earl, shares our priorities for 2019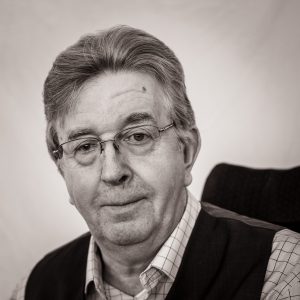 In 2019, SIA will mark its 45th birthday. Though we will pause for a moment to reflect on how far we've come as a community – the Disability Discrimination Act and the later Equalities Act, our primary focus this year is for every SCI person to get the care and support they need to lead a fulfilled life. It's a big ambition, but necessary, indeed essential. The frequently poor experiences of SCI people – in access, employment, or care – must end and we fully expect that 2019 will be our busiest year ever.
So, this year our priorities must be ambitious, prosecuted with gritty determination and really reflect what matters to SCI people. As always, the needs of SCI people will be front and centre of everything we do.
Our campaign to end the postcode lottery of care provision that so many severely disabled people experience will be accelerated, starting with a round table event in February attended by senior politicians. The government is planning to cut expenditure on NHS Continuing Healthcare by £855million by 2020/21 yet it is hard to see how this can be done without cutting the care provided to severely disabled people. That's potentially unsafe and certainly poorly thought through. Anecdotal evidence suggests its already happening. We've compelling ideas – well thought through and realistic – on how SCI people can get the care they need and deserve and we'll be taking those ideas to politicians and the NHS.
Every SCI person must get the specialist care and support they need. Beds in specialist SCI centres are being cut, admission times are getting longer and staff shortages increasingly acute. And many SCI aren't even referred, even though we know that with specialist support, SCI people's future life chances are greatly increased.
I was in my local NHS University Teaching hospital, a Major Trauma Centre, over Christmas with acute pneumonia and dangerously low plasma sodium levels (acute hyponatraemia).  Though I received life-saving, 'state of the art' respiratory care (and my PAs were fully integrated into my care in hospital, being allowed to give medications as they do at home, deliver bowel care and receive training on assisted coughing and chest percussions) , my fellow members frequently share harrowing accounts of their own experience when in District General Hospitals, specifically around bowel management. Our efforts in this vital area will be around ensuring that every NHS Trust has the policies in place to deliver safe bowel care to every SCI person. Bizarrely, despite the quality of my respiratory care, I couldn't get anyone to change my overdue supra-pubic catheter…but that's an issue for another day!
Our Peer Support Officers and Advocacy team are at the forefront of support to SCI people. I am immensely proud of the way that every day they provide hope, confidence and practical skills – on subjects as varied as housing and access to health and social care provision – to SCI people and their families and friends. Yet more people than ever need our help and we'll be continuing to develop the service to reach those who need our help the most.
Finally, our own systems and processes must be "match fit" for the challenges ahead. We're delivering on plans around our financial management and IT, project management and evaluation, and our staff and volunteers which together will make us better able to deliver on the priorities above.
2019 will certainly be a demanding year – I wouldn't expect anything less. Yet I am certain that by working together and with our new CEO, Nik Hartley, at the helm we can make a huge impact on the lives of SCI people. And that'll certainly be worth the effort. Happy New year to You!