A warm welcome to our latest 'Business Members'
We are delighted to announce the latest organisations to join our 'Business Membership Scheme', an integral part of our network of support for people affected by spinal cord injury across the UK.
Our Business Members – alongside our Trusted Partners – are all experts in their industries and have chosen to work with SIA towards our shared vision, "A fulfilled life for everyone affected by spinal cord injury.".
We recognise that to successfully achieve this for all injured people and their families, we need to create a coordinated, accessible, and inclusive community, one that provides anyone affected by spinal cord injury with a louder voice and better access to expert services and support across all aspects of their lives. We are building an Association for All, one that will be greater than the sum of its parts, drawing on capacity and expertise, raising awareness, increasing influence, and coordinating support services to anyone who needs them.
Our Business Members are a core part of the Association, and as well as making a financial commitment to our work, they also pledge their practical and emotional support to raise awareness of SIA and its work, to help us influence policy through our campaigns, and to contribute to our fundraising efforts which keep our vital services running.
Many of our Business Members are long term supporters of SIA, and this revamped Business Membership Scheme presents the opportunity to build stronger relationships across organisations with common interests and goals, to tap into the passion and enthusiasm of colleagues, and most of all to create positive change and better outcomes for the SCI community.
The following firms have pledged their support by joining the latest cohort of Business Members:

"We are delighted to support the fantastic work of the SIA. We appreciate how a spinal cord injury can be life changing for the whole family, so it is crucial for them to get access to support and rehabilitation as quickly as possible. We hope that working with the SIA will help more injured people live fulfilled lives." Carmel Walsh, Partner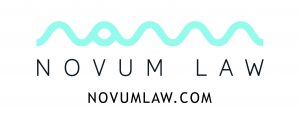 "Spinal cord injuries can happen in an instant but they can change your life forever. At Novum Law, we've helped and supported many people who have sustained spinal injuries through no fault of their own to get the maximum compensation, rehabilitation and specialist care they need to move on with their lives. It is an honour to support the Spinal Injuries Association's incredible work helping those with SCI (Spinal Cord Injury) and their families to achieve the best possible outcomes and live fulfilled and independent lives." Anna Cole, Director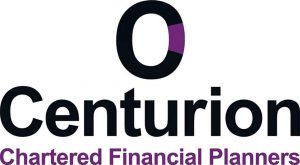 "I'm delighted that Centurion is working more closely with the SIA and have been inspired by the incredible remote support the charity has maintained this year. We've all been challenged in 2020 but none quite so much as those with a complex disability. "It's our aim to highlight why anyone who has experienced significant trauma should be supported by specialists who act in their best interest, what that means and how they can help create a better quality of life after a spinal injury. "I love to work with others who are as passionate and progressive about helping people as we are and look forward to the year ahead!"  Dave Robinson, Director
"Barcan+Kirby are proud to support the wonderful work that the Spinal Injuries Association does for those who have suffered a spinal cord injury. Our personal injury and clinical negligence solicitors are only too familiar with the challenges faced by those with a serious spinal injury, and the devastation experienced by their loved ones. We are committed to making a positive difference to those affected through our partnership with the SIA".
Richard   Harries, Partner and Head of Medical Negligence and Personal Injury Teams

"Tollers are delighted to continue our longstanding association with the Spinal Injury Association (SIA).  The SIA provide an invaluable service to people affected by Spinal Cord Injury (SCI) and the team at Tollers are committed to continue to provide our support, so that together we can make a real difference and help build better futures for the individuals affected by an SCI and their families". Tristan Holdom, Head of Personal Injury, and Brain & Spinal Cord Injury Specialist
Our Business Members are a fantastic resource, offering even greater support to our service users, and we are excited to be launching this latest cohort of members, with more to follow throughout 2021.
We are incredibly thankful to all our Business Members for their support, and we look forward to working with them in the coming months, year and beyond.
To find out more about each of our Business Members, or to learn about how your organisation can join the scheme, please visit our webpage.