Network of support expands further
Our ever-expanding network of support just got bigger, with the addition of three new business members offering the best of care and advice to spinal cord injured people.
Our business members – complimentary to our trusted partners – are experts in their field and have chosen to support us to achieve our shared vision of a fulfilled life for everyone affected by spinal cord injury.
We know that to realise this ambition for all injured people and their families, we need to create a community that is coordinated, inclusive and accessible. One which gives anyone affected by spinal cord injury a voice. And access to expert services and support across every aspect of their lives.
An association for all
It's all part of our mission to build an 'association for all'. One which will be far greater than the sum of its parts. It will draw on expertise, create awareness, improve influence, and coordinate support services to anyone who needs it.
Our business members are an essential part of this association, and as well as their financial contribution to our work, they pledge a wealth of practical and emotional support to raise awareness of our services.
Many of our business members have been supporting us for a long time, and this overhauled business membership scheme presents a perfect opportunity to build stronger relationships with organisations that share our goals.
Welcome on board
Welcome to the following firms who have pledged their support as our newest business members.
Levenes Solicitors
"We're thrilled to be working with Spinal Injuries Association, having been a corporate sponsor and raised funds for them in recent years," says Tim Beasley, head of catastrophic injury. "The Spinal Injuries Association is the go-to source of advice to spinal cord injured people and we share their aim of ensuring that help and support is close at hand. Our ethos is very simple. We want to enable clients to live the best and most fulfilled lives that they can, because life does not stop after spinal cord injury."
Enviva Care
"Our support for spinal cord injured people goes beyond the clinical care," says Nick Yarrow, chief executive at Enviva Care. "We, like Spinal Injuries Association, want to help injured people in achieving maximum independence and quality of life. Our values are so closely aligned that it was an obvious choice to join SIA's business membership scheme. We're delighted to be working together in the coming months and beyond."
MRH Solicitors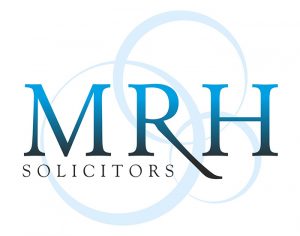 "We're proud of our continued support for Spinal Injuries Association and value the great work they do for the families and individuals affected by spinal cord injury," says Hasan Qamruddin, director at MRH Solicitors.
More to come
Look out for the addition of more business members as the scheme grows in 2021. With your support, we'll continue to grow the UK-wide network for everyone affected by spinal cord injury.