Spinal Cord Injury Awareness Day 2020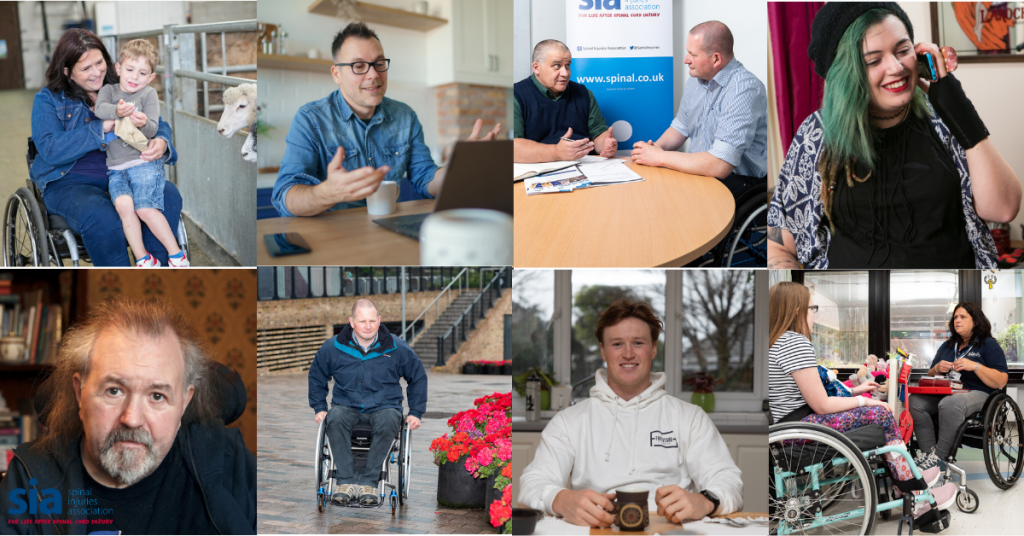 On Friday 15 May we will be marking Spinal Cord Injury Awareness Day (SCIAD). We run this annual event together with our charity partners Back Up and Aspire. The day is all about raising awareness and understanding of the impact and effect of spinal cord injury told through personal stories of those affected.
This year's theme is spinal cord injury at any age. We know that spinal cord injury is devastating at any age and life stage. In a split second, you can lose your independence, your freedom and perhaps your reason for staying alive.
Rebuilding confidence is so important after sustaining a spinal cord injury – it can affect every part of your life. Each of our six stories focus on a different life stage; school, university, work, family and retirement.
They've each told us how their injury affects their day-to-day life and have shared their ambitions for the future. They've all grown with confidence since sustaining their injury and have overcome initial challenges to continue living life to the full. They wanted to share their stories to support others at this time, because the wider spinal cord injury community were there to support them when they needed it.
A sense of community is even more important during this unprecedented time of lockdown. So we are asking you, on Spinal Cord Injury Awareness Day, to join us and pass on a piece of advice to someone else, whatever their age, with a spinal cord injury. This could be something that you have found invaluable since sustaining your injury, or it could be something new you found out about yourself yesterday, that you think someone else may benefit from.
It's simple to get involved, just follow these steps:
Download/print our poster here
Write your piece of advice and take a selfie
Post it on Twitter or Facebook and don't forget to add #LivingWithSCI.