Moving the network forward
As we look back on another fantastic year and glance ahead to 2023/24, we're proud to share the news that our network of support for spinal cord injured people is growing once more.
The organisations we work with help us to achieve our vision of a fulfilled life for everyone affected by spinal cord injury.
This April sees the initial phase of the strategy that will see us through to the end of the decade, and with that comes some fantastic companies which have pledged their support by joining the SIA Business Membership Scheme.
Choosing the right services to meet your needs can be tricky, which is why we work with Business Members – and Trusted Partners – which are all experts in their fields, and of course who all share our vision.
Complimenting our work
SIA's purpose is to be the expert, guiding voice for life after spinal cord injury, and we recognise the value in collaboration to realise this purpose. Working with the companies in our association, we draw on expertise, raise awareness, extend influence, and coordinate vital support for all SCI people.
Our Business Members are a key part of the puzzle, and in addition to a financial contribution, they extend their knowledge, skills and goodwill to underpin our services and further our cause.
We're also lucky to have the continued support of existing Business Members which have renewed their pledge for another year, and we thank them for their ongoing commitment.
Welcome to the network
"Dean Wilson are delighted to be working again with the SIA to assist the charity, our clients and the SCI community rebuild and re-imagine their lives after life changing events."
Alex Brown, partner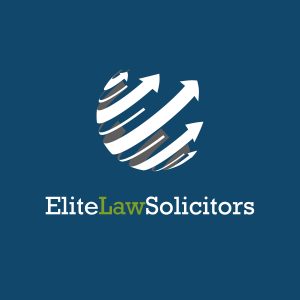 "At Elite Law Solicitors, we provide ourselves on our exceptional standards of client care. Our team is made up of highly qualified, experienced and dedicated legal practitioners all of whom are committed to getting the best outcome for the clients.
We have 8 offices in the South-East at Amersham in London, Ebbsfleet in Kent, Elstead in Surrey, Hitchin in North Hertfordshire, Brighton in Sussex, Southampton in Hampshire, Leighton Buzzard in Bedfordshire, and St Albans in South Hertfordshire. This means our solicitors can offer the benefit of a wider network of legal experts and enables us to provide first class services across the country."
Dino Enahoro, head of clinical negligence
"As a specialist division of Bespoke Health & Social Care, Spinal Injury Support wanted to collaborate with SIA as they share our dedication to working together with clients and their families as one cohesive team, delivering excellent care and empowering individuals living with a spinal cord injury. Spinal Injury Support strive to support individuals living with a spinal cord injury to live a fulfilled life, breaking down barriers and achieving their personal goals. We feel working with SIA will provide more opportunities, like enhanced staff training, enabling our staff to provide exemplary care to for the people we support with a spinal cord injury."
Christina Walsh, chief operating officer
"Our aim at CL Medilaw is to change lives for the families we support and to improve quality of life after injury. We welcome the opportunity to work with the SIA as a business member and understand the importance of access to the best standard of care and rehabilitation for those living with spinal injury. We look forward to supporting SIA in their provision of an essential network of services for the wider spinal injury community."
Kim Chamberlain, partner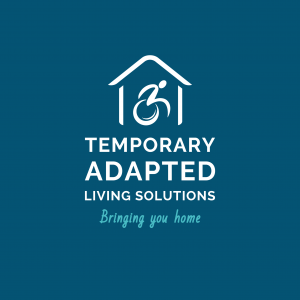 "The decision to join SIA was simple, as are the synergies between the Temporary Adapted Living Solutions Group and SIA; that everyone affected by spinal cord injury can live a fulfilled life.  SIA allows its members to make informed decisions from one central point, which in turn allows us to inform members about all the options available to allow them to turn an inaccessible home into a disabled living environment, whilst a more permanent property is sought, enabling them to move from injury to maximum independence – which is a key aim for Temporary Adapted Living Solutions."
Georgia Woodward, business development manager
"Complete Care Amegreen have worked with SIA for several years. We are excited to be retaining our relationship to enable us to continue to support this amazing charity and service users throughout the UK. Our dedicated teams will continue to work closely with SIA to support clients in a safe transition and discharge from hospital to home, enabling service users to live a full and independent life in their own home. Our vision to enrich lives through exceptional care, inspired by a commitment to clinical excellence, sits right at the heart of the way we work."
Jody Tierney, care service manager
Want to join us?
We're always on the lookout for companies which can offer exceptional service to support SCI people.
What's more, we're delighted to share a brand new opportunity for Case Management companies to join the scheme from August 2023.
If this sounds like your organisation, please get in touch.
Contact Reema Goldsmith, Business Membership Coordinator, T: 01908 72132 E:

[email protected]