More people from the North West paralysed by spinal cord injury

New estimates reveal that that the number of people living with spinal cord injury in the North West is much higher than previously thought. New research conducted by the Spinal Injuries Association estimate that each year nearly 270 people in the North West will be paralysed by a spinal cord injury this year and in total over 5,000 people in the area live with a spinal cord injury.
In an advertising world first, Manchester shoppers recently had an opportunity to see a groundbreaking advert showing the reality of life for spinal cord injured people.
Filmed from a first person perspective, Donate to Accelerate fully immerses people in how arduous everyday tasks are for the thousands of people who are spinal cord injured. The adverts were shown for the first time in Portland St, Manchester at 10am on Saturday 16 March to mark Disabled Access Day and use Ocean's loop network.
The advert has been created by Engine to raise awareness and funds for Spinal Injuries Association (SIA).  Donate to Accelerate is one of the winners of Ocean's annual digital creative competition which pushes the boundaries of advertising using emerging creative and technical capabilities. In the advert, two spinal cord injured people, Andrew Smart and Raquel Siganporia undertake everyday tasks, such as making a cup of tea and putting on their shoes. With a spinal cord injury, progress is painfully slow, making for excruciating viewing.
Timed to coincide with Disabled Access Day, the interactive donation poster campaign launched on Saturday, 16 March using Ocean's Loop network in Manchester, supported by experiential activity.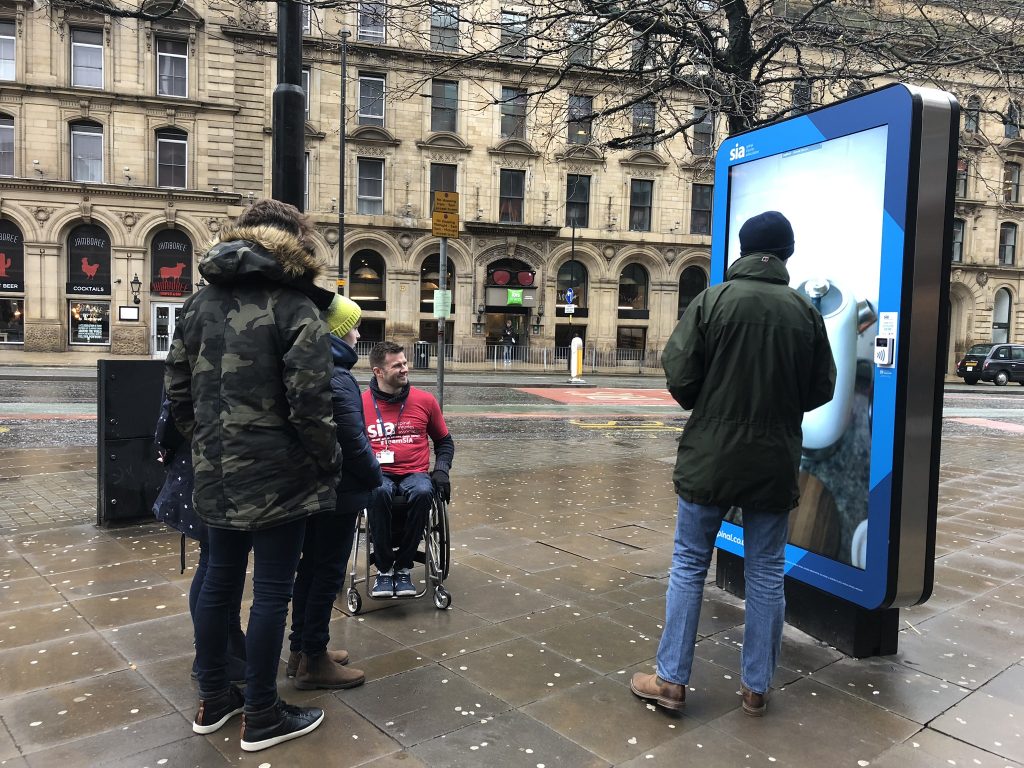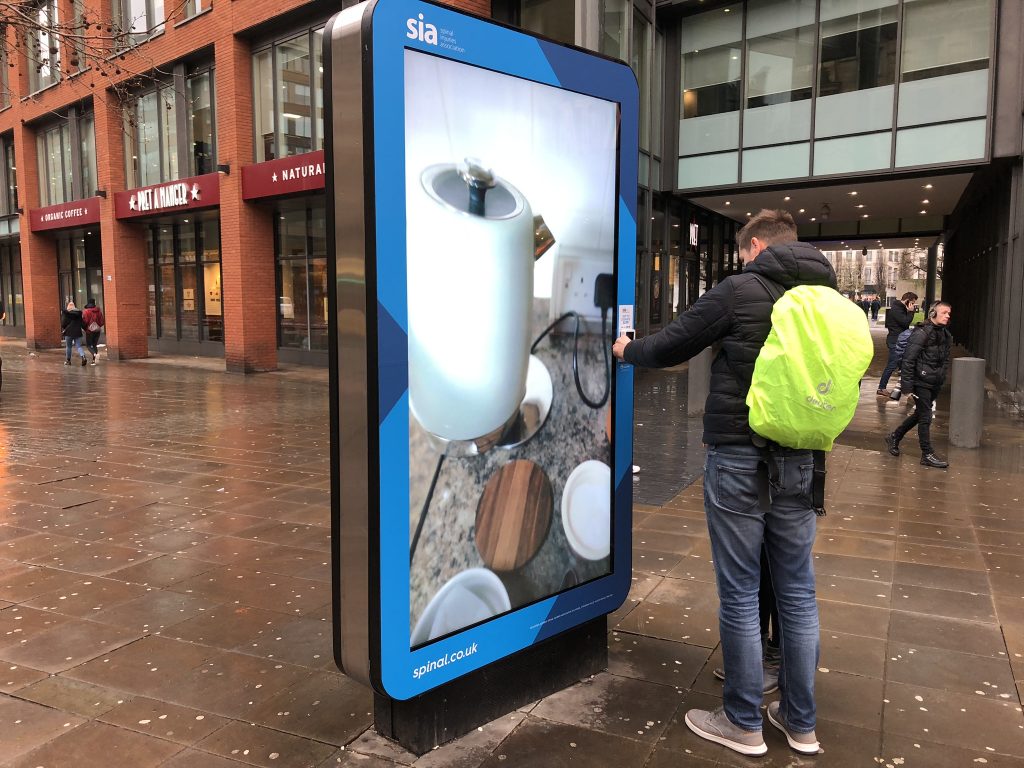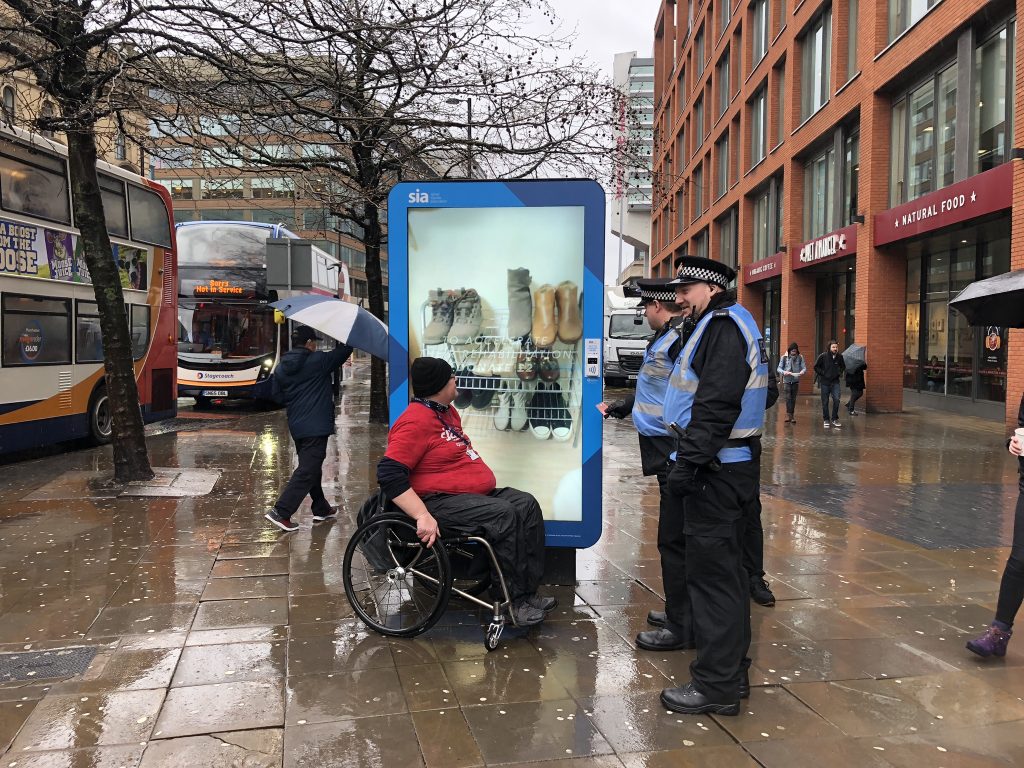 The advert then invited passers-by to accelerate the rehabilitation of Raquel and Andrew by donating £2 to SIA, using an in-built contactless card reader to fast forward the ad. When a donation was made the struggle fast-forwarded to the moment when the task was successfully completed and showing how, over time and with the support of SIA, people who are spinal cord injured can rebuild their lives.
Martin Hibbert sustained a complete spinal cord injury that left him paralysed from the waist down following the Manchester bomb explosion in May 2017. He said.
"The revelation that there are many more people across the North West who have sustained a spinal cord injury every year is stark and truly shocking.  Spinal Injuries Association does a great job in helping injured people come to terms with spinal cord injury and the advert brilliantly brings those challenges alive."