Ready, steady, glow!
SIA ambassador and Paralympic Gold Medallist Karen Darke will today, (4 October) set off on a 1500km handcycle ride across India; the intrepid ride is part of her own personal mission to tackle a cycling challenge on every continent to raise funds and awareness for SIA.
Throughout October, Karen – with close friends Christine and Kevin, will cycle 'The Sacred Way', the fourth of nine challenges the Paralympian has set herself. The ride starts at the source of the Ganges in Rishikesh and follows the river for over 1500km ending at Varanasi, one of the holiest sites in the world (and the founding place of Buddhism).
Karen has added extra significance to the ride by pledging to light candles of remembrance for donations received – which she hopes will give her the chance to create a
'flotilla of candles and memories' down the majestic and highly spiritual river.
Those donations have so far raised an amazing £12,451 towards an overall target of £79,000.
Messages of support for Karen and her fellow riders have come from far and wide including from Olympic cycling champion Sir Chris Hoy as well as TV presenters Bear Grylls and Ben Fogle. Karen has even received a letter of support from SIA's Royal Patron, Princess Anne, to wish them luck.
To make a donation, dedicate a candle or send your own message down the Ganges with Karen, visit her commemorative muchloved page.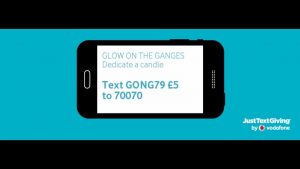 Karen will be updating us on her challenge every few days, so check back to see what progress she is making – or follow her on twitter yourself @Karendarke.
THANK YOU AND GOOD LUCK FROM EVERYONE AT SIA!