Interview: Steve Brown - TV Presenter and ex-Paralympian
We caught up with SIA Ambassador Steve Brown to find out about the many benefits of getting out and about in the great outdoors.

SIA: When did you first discover your love of nature?
SB: It was my dad who introduced me to nature; his enthusiasm for it rubbed off on me. We lived on the edge of town and the view from our windows was fields and fields as far as you could see.
I always loved being outside.
I'd come in from school, grab a handful of biscuits then head straight out – still in my school uniform! Spending time with my dad outdoors – him pointing everything out to me – got me excited about nature. He taught me about what was happening on our doorstep; Chris Packham and The Really Wild Show – what was going on all around the country; and David Attenborough – the rest of the world.
SIA: What is it that you enjoy most about being out and about in the countryside?
SB: I grew up on the Isle of Sheppey and whether I was walking the dog with dad, helping local farmers with lambing, hunting for fossils, crabs and sharks' teeth at the beach, down ditches catching sticklebacks, tadpoles, frogs or scouring rock pools for crabs – being out in the countryside gave me this great sense of freedom as a kid. Just having some space – being able to get
wet, dirty and muddy while you play and learn – has so many benefits for kids.
As an adult, it's less about the sense of adventure (although on some Countryfileshoots the adrenalin has been pumping!)and more about the change of pace. Our busy lives can feel fast, furious and filled with deadlines. Being out in the countryside is a chance to change your focus – to stop worrying about what's going on in your life and simply 'be' at a much slower, gentle pace.

SIA: What challenges have you faced exploring the countryside since your SCI and how have you overcome these?
SB: I was worried after my accident that I wouldn't be able to access some areas again. For an awfully long time I steered clear of going out in the countryside because it was such an unknown. But it's all about getting the right equipment for the job. The way I look at it now, you wouldn't wear flip flops in the snow – or try to ride your push bike across a ploughed field.
There is a reason farmers drive tractors! So, if I want to go up and down rougher terrain I need to be in a more robust chair. Everybody's disability and requirements are very different. And I know not everyone has the luxury of using different equipment. But if it's possible, changing your wheels and using add-ons can make a massive difference.
For example, I use a much fatter set of wheels if I'm going over rougher terrain and often inverted back wheels (sloping inwards from the bottom up) too, plus a small wheel fitted to the front of my chair. I'll always have a power add-on in the car as well, just in case I need some extra assistance on, particularly rough terrain. But more than all of this, I make sure I have help. There are places I want to go, but I know I can't access them on my own. So, I make sure I plan and make a family day of it. And to be honest, disabled or not, it makes sense to be accompanied in more remote places.
It's obviously hard to access some of nature's wildest places, but the organisations that 'manage' nature are doing a great job getting the balance between wildlife's needs and people's. For example, RSPB marshlands and National Trust nature reserves have accessible paths through woodlands and around lakes.
When you plan to visit 'managed' countryside, it's worth asking questions in advance: is the ground wet or muddy right now? Is the grass long? Are there routes around tree roots? Whenever I'm invited on a Countryfile shoot, these are always the sorts of questions I put to the team beforehand.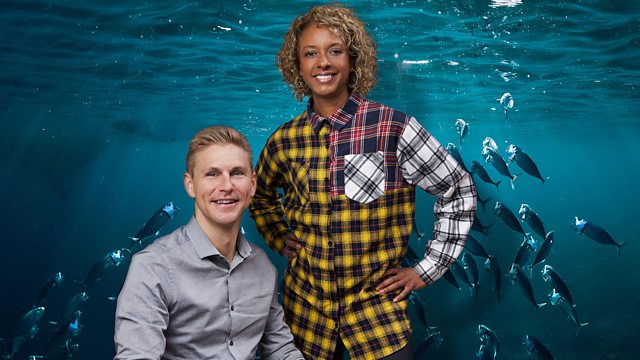 SIA: What's your favourite thing about being a presenter on Countryfile?
SB: It's brilliant to have the chance to explore all across the country. And it's pushed me outside my comfort zone, enabling me to try things I never dreamed I'd be able to do. I never thought I'd get to explore the Scottish Highlands – but I have. I certainly never thought I would paraglide (and I possibly never will again; it was dead scary and the director apologised that we'd have to do a second take because I didn't get through a single sentence without swearing!). It's given me the confidence to try new things and I love that people write to me saying it's given them the confidence to try things too.
Thank you to Steve for taking the time to work with us on this interview.