INTERVIEW: Jordan Bone - vlogger, beauty addict and motivational speaker
Eleven years ago, Jordan Bone, who was only 15 at the time was involved in a traumatic car accident. Following the accident Jordan found out she had been injured, suffering a C6 complete spinal cord injury. Now 27 years old, Jordan turned her life around through her love for beauty and fashion, setting up her own YouTube channel which now has over 184,000 subscribers, an Instagram account with 116,000 followers and counts Kylie Jenner amongst her fans. Jordan, who is now engaged to be married sees her injury as only a small part of her life, noting that she is primarily a beauty and motivational online influencer, and soon to be author. Jordan wants to change the face of disability and inspire everyone who has a struggle in life. 
1. Please tell us about your accident/injury
Back in 2005, I got into a car with a newly qualified driver. He had his music on loudly and I felt so nervous sat inside the tin can of a car. I wished I could get out pretty much as soon as I got in but the words wouldn't come out. After a short time in the car the driver saw a group of friends in a car behind and said 'Lets lose them', with this he drove in a direction I wasn't expecting and a couple of minutes later he skidded through a puddle on a country road. As he was inexperienced he took his hands off of the steering wheel with panic and the car skidded across the road which eventually rolled into a ditch. With that I grabbed my friends hand, who was sat beside me, and I thought…this is it, I'm going to die. However, I didn't die. I woke up in an upside down car and right away I knew I was paralysed. I even saw a light at one point and I felt I chose to stay alive. I sustained a complete C6 spinal cord injury.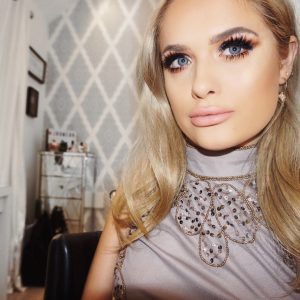 2. What challenges did you face early on after your injury?
The fact that I needed help with everything, I absolutely hated having to have carers. At 15, when I had my accident, I was starting to become more independent and suddenly that was taken away from me. I couldn't even do my makeup but I thought that perhaps that would be something I could try. I kept trying and finally was able to do it, although I don't think you ever stop learning when it comes to makeup as it feels like art to me! Just a couple of days ago I managed to apply false eyelashes. Yes, this is something pretty trivial and superficial to some but this felt like a triumph because my hands are paralysed. About a year ago I tried to apply the lashes and couldn't, nothing has changed but my determination. Other early challenges was the heartache of losing a lot of friends…it was a slow process but people weren't as supportive as they were when I was in hospital so I felt quite lonely. I was very frustrated as I was still Jordan. After a couple of years of having this injury I think it finally hit me that life would never be the same again or how I intended it to be and I became depressed. I turned this around though with the help of meditation. I finally decided that I still deserved an amazing life no matter what but it was up to me to live that life.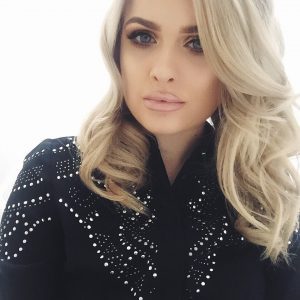 3. How did you get in to vlogging?
One day I came across guided meditation by accident on youtube, this is when everything changed. I felt the urge to keep trying the guided meditations and one day I decided I felt happy enough to come off of the anti depressants. I then decided I could perhaps inspire others and help others so began to make positivity videos which eventually lead to makeup videos. These days I like my channel to be a combination of motivational and makeup videos. Just over a year ago I created a video called My Beautiful Struggle, in the video I explain my disability and how I managed to eventually be able to do my makeup despite my struggles. It even went viral which was incredible. If you're struggling with anything in life I think it is worth a watch, I am still so proud of it.
4. How has vlogging helped you overcome challenges?
It has given me purpose. These days I am so busy, whether it be creating the videos, editing, thinking of new content, working with brands, taking fab photos for instagram or emails. Obviously, the challenges of my injury are still there but I feel empowered knowing I could be helping someone else start to believe in themselves. I always say if I achieve something, with my challenges, then SO CAN YOU!
5. What is your favourite beauty product?
That is a very difficult question! However, I can't live without an eyebrow product. Eyebrows shape your face so much. I love Anastasia Beverly Hills DipBrow Pomade in Taupe. It makes my sparse brows look naturally full.
6. What advice would you give to a young person with a spinal cord injury?
Even though your life seems like it has been turned upside down please know that if you believe in yourself you can still have a wonderful life. It may be harder to do certain things but there are ways around everything, we just have to do it in a different way. With determination you will get where you want to be. I believe in you. I even went to New York with a makeup brand, if you'd have told me that when I was lying in the hospital bed or when I was depressed I wouldn't have believed you. I wish there was someone in the media who I could've looked up to to know that despite a high level injury it didn't mean life was over. If you are every feeling low please talk to someone and definitely try a meditation to calm your mind. Life is for living so get out there!
Jordan's debut book My Beautiful Struggle is set to be released 4th May 2017 and can be pre-ordered on amazon here.