This is Peter's story.... #SCIAD20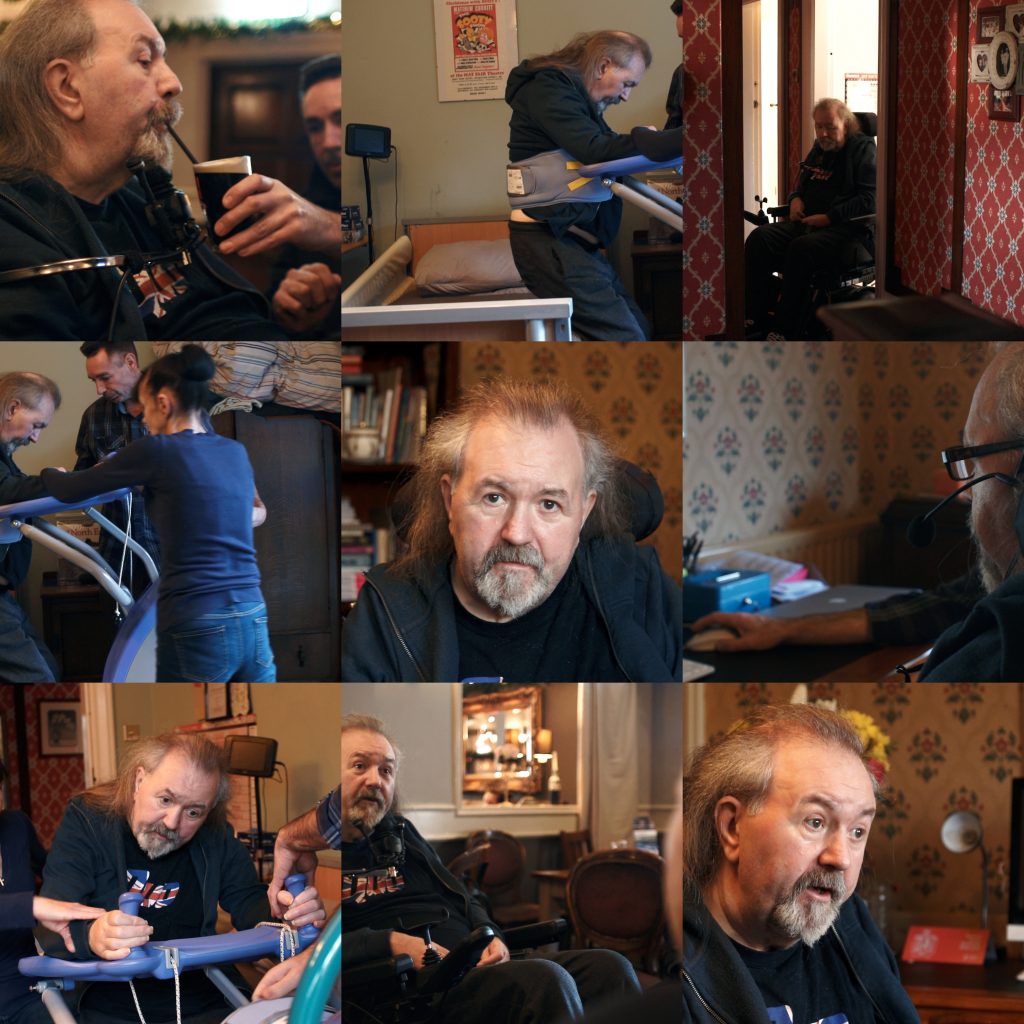 This Spinal Cord Injury Awareness Day we're working on building a collection of stories to show not only that spinal cord injury can happen at any age, but that resilience can too. Find out more information about what we are doing for Spinal Cord Injury Awareness Day 2020 here.
Peter talks about his personal experience of living with paralysis to help others affected by spinal cord injury.
Peter Smith (63) from Sunderland is using Spinal Cord Injury (SCI) Awareness Day (15 May 2020) to raise awareness of SCI, the services that charities like the Spinal Injuries Association (SIA) provide, and why those services are more important than ever during the coronavirus pandemic.
Four years ago, aged 59, Peter got up to go to the toilet during the night. Afterwards, he made his way back to his bedroom but misjudged his step in the darkness and fell down the stairs.
He explains: "The impact of my fall broke my neck at the C2/C3 vertebrae – quite a high-level injury. It basically means I am paralysed from the neck down. I was a Professor at the University of Sunderland, but I had retired early to look after my wife who had cancer. I also had an obsessive, lifelong love of rock music and rock concerts. All these things stopped the minute I hit the floor at the bottom of the stairs."
Paralysed from the neck down, Peter needs 24-hour care to help him with day-to-day tasks such as washing, dressing and eating. This has presented him with an additional challenge during lockdown, as he explains.
"As someone with a high-level SCI, I feel particularly vulnerable during the pandemic. My lungs don't work to full capacity and I fear that if I catch the virus, it would be very serious for me. It's impossible for me to totally self-isolate as I have a team of nine carers who do an excellent job in caring for me, but who have to look after me 24/7 on a shift system. Two of my carers needed to self-isolate, which has meant the remaining carers having to take on overtime. They have done so willingly and pulled together as a team to support me. But I've also had problems sourcing PPE for them, but Sunderland Council have been excellent in helping solve those problems. SIA is a great source of advice, reassurance and support regarding this and so many other issues I've experienced since sustaining an SCI."
Peter's first encounter with SIA was at the Royal Victoria Infirmary in Newcastle, while he was waiting to be transferred to the  SCI Centre at James Cook Hospital Middlesbrough.
"One of the charity's Support Network Officers came to see me – Ian Younghusband. He continued to visit me regularly throughout my rehabilitation and beyond. He also has an SCI and is such a positive person and it really inspired me to see him getting on with his life. He's recently become the charity's Counsellor and Wellbeing Officer and I know he'll go on to help so many more people and families affected by SCI.
"In the early days and months following my injury, Ian gave me practical advice about pain management, bowel care, catheters – and he put me in touch with SIA's Advocacy team to help me prepare for meetings and assessments about Continuing Healthcare funding for the 24-hour care I would need to live at home. When I was discharged from the SCI centre, with the necessary care package in place thanks to SIA's support and advice, it was Ian who encouraged me to get out and about, suggesting we meet at a local pub! He gave me the confidence to get back to work – continuing with my online tutoring for Derby University, as an Emeritus Professor at University of Sunderland and writing articles and books using voice recognition software – and to the rock concerts that have provided the soundtrack to almost every decade of my life to date!"
"Ian's support has impacted my life in so many ways. I think of him as a friend as well as a support worker; someone I know I can ring up at any time to talk to. He'll give impartial advice – and I can talk about quite difficult personal or emotional things about SCI."
"My wife sadly passed away last year. That loss, combined with my injury, has brought our family closer together. But you can't underestimate the value of expert advice and peer support from people who specialise in SCI. It's more important than ever right now as we deal with the additional challenges posed by self-isolation and the coronavirus."
SIA has redeployed its frontline teams of Nurse Specialists and Support Network Officers to provide information, advocacy and support remotely to the 50,000 paralysed people in the UK and their families and healthcare professionals during lockdown.
For further information contact us:
01908 604191
Twitter: @spinal injuries
Facebook: Spinal Injuries Association