This is Carol's story.... #SCIAD20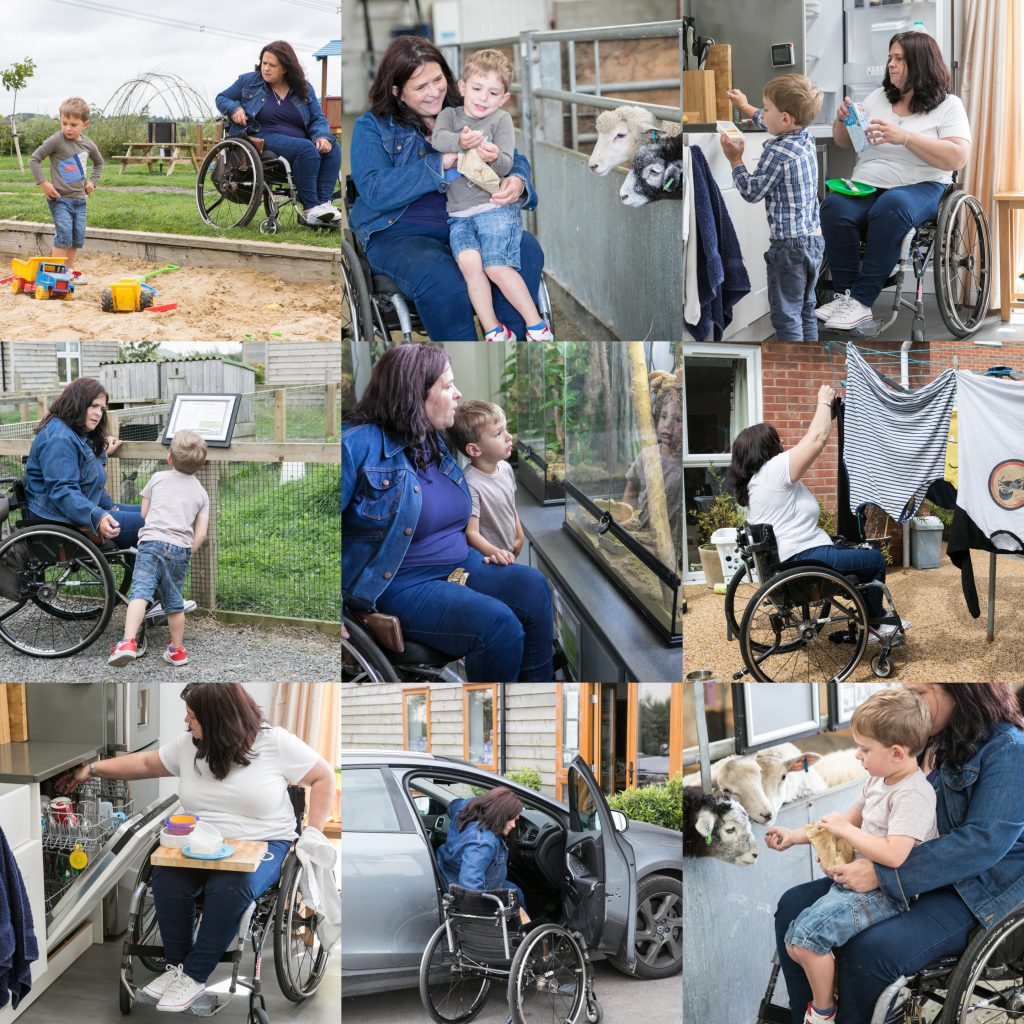 This Spinal Cord Injury Awareness Day we're working on building a collection of stories to show not only that spinal cord injury can happen at any age, but that resilience can too. Find out more information about what we are doing for Spinal Cord Injury Awareness Day 2020 here.
Carol talks about her personal experience of living with paralysis to help others affected by spinal cord injury.
Carol Barraclough from Steeple Claydon is using Spinal Cord Injury (SCI) Awareness Day (15 May 2020) to raise awareness of SCI, the services that charities like the Spinal Injuries Association (SIA) provide, and why those services are more important than ever during the coronavirus pandemic.
Fourteen years ago, Carol became paralysed from the waist down after a virus attacked the myelin sheath surrounding her spinal cord. She recalls what happened…
"Back in 2006, I woke up one morning with excruciating back pain and pins and needles in my right leg. My then boyfriend (now my husband) took me to A&E, where I was prescribed hearty painkillers for my back pain and sent on my way.
"But within a few days I started walking with a drop foot and lost sensation completely in my right leg. I went back to hospital and was diagnosed with transverse myelitis. It's a rare neurological condition that causes inflammation of the spinal cord; either a virus or your auto immune system attacks the myelin sheath that protects the spine. In my case, quite devastatingly, to the point where just one attack left me paralysed at vertebra T9 (around the belly button level if you're wondering where that is). I spent just shy of six months in hospitals.
"Upon discharge, I returned to my home where I lived with my boyfriend, a beautiful, two-storey farmhouse. It had a downstairs bathroom but the ground floor was multi-level so not easy. Looking back, it wasn't suitable at all – but it enabled us both to get back to some sort of reality.
"Within three weeks of returning home, I was back at work. I just wanted to crack on with living.
"I remember visiting the Spinal Injuries Association (SIA) stand at Stoke Mandeville Hospital, which at the time was manned by the charity's volunteers. I was really keen to learn everything about my injury and the community I was now part of, but I didn't really want to speak to anybody about it. I joined SIA straight away but I was resistant to being 'part of the club' at first.
"In hindsight that support was going to be really important. And once you do engage with SIA, the opportunities to develop, understand and learn are endless.
"And here I am today – married to Jonny, mum to Albert – and a Support Network Coordinator for SIA, offering information, advice and positive insight into life with SCI to other families affected by it.
"Becoming a mum in 2014 was perhaps one of the most amazing, yet daunting times of my life.  I have plenty of friends who are parents but none who have a physical disability so had to resource what I could. We bumbled our way through and were able to manage with predominantly off-the-shelf products such as car seats, cots, etc. I carried Albert in a sling until he could walk and then used reins when he started toddling when we were out. I was so scared of him scurrying off and not being able to keep up. Thankfully, children are pretty robust and dungarees are a godsend for scooping them up off the floor! I am Albert's normal and he knows the obvious differences between what Mumma and Daddy can do. Our lives are very much the same as those of any parent – we visit the usual places; we do the normal things. Sometimes with assistance, sometimes we are fine on our own. As he has grown, life has become easier without a doubt, though his cheekiness has also developed!
"We were thrown into home schooling, like many, seven weeks ago and that has gone surprisingly well. Both of us are able to continue to work but we decided from the start that it couldn't be fair to do both at the same time. So we either work, or home school our son. We are fortunate to have guidance from his school which enables us to structure our days with a heady mix of learning and being a character from Star Wars during play. It makes for long days but my heart bursts with pride as I watch him learn and develop.
"I do quite often get asked how I came to be in a wheelchair. The assumption is generally that I had an accident; people ask me when I had my accident, how did it leave me disabled.
"However, there is a growing awareness about people, like me, who've sustained an SCI through illness.
"I think it's really important people are aware of that. The fact that it can happen to anybody. Someone has just existed. Spinal cord injury caused by illness is at least as common as injury caused by trauma to the spinal cord. And these people need the same help and support as people who've been involved in an accident. It's no less traumatic to acquire an SCI through illness – the practical and emotional support you need is exactly the same.
"It's a privilege to be able to offer that support to other people with SCI through SIA."
SIA has redeployed its frontline teams of Nurse Specialists and Support Network Officers to provide information, advocacy and support remotely to the 50,000 paralysed people in the UK and their families and healthcare professionals during lockdown.
Find out more about SIA, SCI and coronavirus at: www.spinal.co.uk/coronavirus
For further information contact us:
01908 604191
Twitter: @spinal injuries
Facebook: Spinal Injuries Association