Remembering Baroness Masham of Ilton
Susan Lilian Primrose Cunliffe-Lister, Countess of Swinton, Baroness Masham of Ilton
1935-2023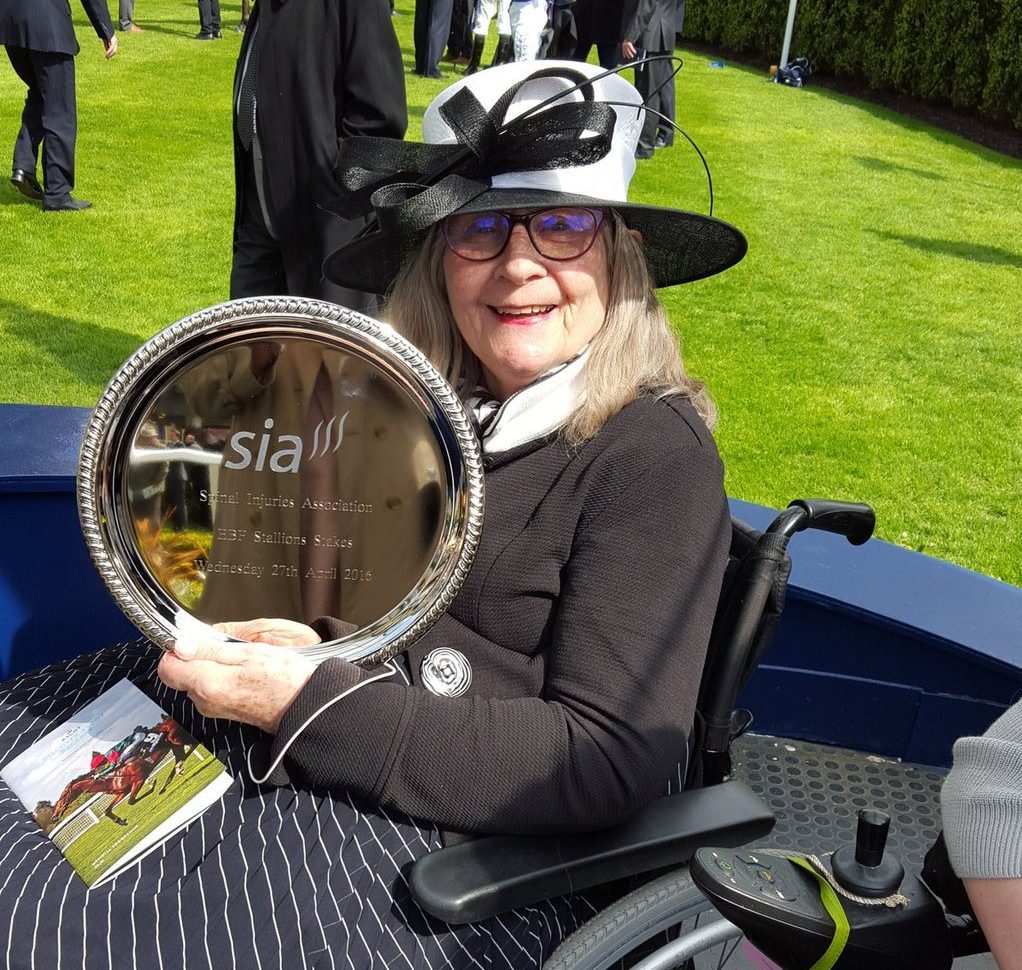 Yesterday we joined the family of Baroness Susan Masham of Ilton in a memorial that they held at Westminster Cathedral.
Baroness Masham, our founder and life-long president, passed away peacefully at Northallerton Hospital on Sunday, 12 March this year. While celebrating the brilliance and mourning the loss of Baroness Masham, a friend for so many, and an advocate and champion for so many more, the memorial was also a moment to remember and celebrate the founding reason SIA exists today; the exponential impact of one woman, spinal cord injured in the 1950s, is nothing short of extraordinary. After being paralysed during a horse-riding accident when she was 23 years old, Baroness Susan Masham went on to become a 10-time Paralympic medal winner, a life peer in the House of Lords and of course, founder of the Spinal Injuries Association. 
She worked tirelessly to serve the spinal cord injured community and her vision for an organisation that truly represents and speaks for people living with spinal cord injury remains at the heart of everything we do to this day.  
The memorial mass organised by her daughter, Lady Clare Cunliffe-Lister and the Masham family, was presided over by Cardinal Vincent Nichols, the Archbishop of Westminster.  Over 300 guests attended including family members, the Earl of Swinton and the CEO of Wheelpower Martin McElhatton OBE.  It was an emotional ceremony which captured the love, respect and admiration that was felt by everyone who knew her.  
Our chair, Faisal Hussain was asked to represent HRH The Princess Royal on the day. Faisal said:
"As chair of SIA, it was an honour to be asked to represent our Patron HRH, The Princess Royal and an absolute privilege to have the opportunity to pay tribute to Sue, a founder of SIA, tireless disability campaigner, Paralympian and longest serving female Member of the House of Lords." 
Bart Helyer, former long-term board member and chair of SIA gave a beautiful eulogy and Jonathan Fogerty, also former board member and chair, offered a bidding prayer remembering people with spinal cord injury. As part of that prayer, Jonathan said: 
"We pray for all those people living long term with a spinal cord injury. We pray that they will find the support they need to lead fulfilled lives and to engage in activities; that they may inspire others affected by SCI and find strength to carry on, even in the hardest times." 
The day was a fitting tribute to an incredible lady. She will never be forgotten here at SIA; every single thing we have done and continue to do, is thanks to her. She has helped tens of thousands of people by founding and developing this charity nearly 50 years ago. She was until the very end a life force, and an enthusiast for the cause to which she was devoted. 
I will miss her both personally and professionally and feel thanks for the lessons she taught me, the inspiration she shared with me and her devotion and dedication, which runs through the very heart of SIA. 
Nik Hartley, OBE, Chief Executive