Partners in Costs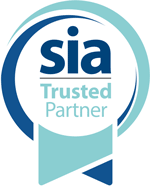 A trusted adviser
SIA works in partnership with Partners in Costs (PIC) to offer high quality services to the legal firms in our network. By choosing PIC for cost drafting services, our legal partners can help us provide vital support for people affected by spinal cord injury.
We've chosen to work with PIC because of their specialist knowledge, collaborative approach and focus on providing the best outcome for clients.
Established in 1996, PIC are a nationwide leading firm of costs lawyers who are located throughout the country. Now part of the Frenkel Topping Group, they provide dedicated and bespoke solutions, specialising in personal injury claims, ranging from clinical negligence to catastrophic injury.
PIC works closely with legal firms to achieve the best possible results in an efficient, accurate and approachable manner. They are committed to understanding clients' requirements, with the delivery of excellent service being at the cornerstone. They gain a real understanding of what clients wish to achieve and their goal is to always provide advice that satisfies this. Their specialists have excellent understanding and working knowledge of costs law, which enables them us to provide advice and litigation services tailored to clients' unique costs matters.
To find out more about PIC click here to download their brochure, contact the team on 03458 72 76 78 or visit www.pic.legal