Occupational therapy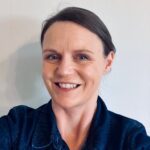 Meet Susie Wood – our very own occupational therapist (OT) working as part of our clinical specialist team. Here Susie explains what OT is and what benefits it offers SCI people.
Every one of us is unique. Even two people with the same level of spinal cord injury (SCI) will be affected differently based on factors such as age, fitness, mental wellbeing and cultural background, for example. It is for this reason, that the help and support each SCI person needs, is specific to them.
Occupational therapy (OT) is a profession which prides itself on being holistic and seeing the individual rather than their diagnosis. I have been working at Spinal Injuries Association for just over a year, and I have been asked to write about my role, and about the profession itself.
In the 1940s, Ludwig Guttmann became head of the National Spinal Injuries Centre at Stoke Mandeville Hospital. He was instrumental in seeing patients' potential for rehabilitation and ultimately founded what we now know as the Paralympics. Around this time, the 'rehabilitation movement' was in full force and occupational therapists began treating people with a variety of injuries. Today, OTs are found working in mental and physical healthcare settings, in the community, in schools and prisons, military settings, private companies and charities. The focus of their work is to increase the independence, function and wellbeing of those they treat. Within the UK's regional spinal cord injury centres, OTs help patients to adapt and meet rehabilitation goals.
I worked in both Hexham and Middlesbrough regional spinal cord injury units, doing exactly that.  My work here at SIA is similar but more varied. Some of the individuals I work with have not been treated at a regional spinal cord injury centre and are just starting to understand the way in which their injury impacts their function. Whether the injury is a result of trauma, illness or a cancer diagnosis, patients' goals are similar; they want to have a daily routine which works for them, within an environment which is accessible. To be able to join their family and friends for activities, to access the local area and participate in work, school, sport and leisure activities.
The work of an OT addresses these concerns and involves giving information, signposting to other services, practising activities and discussing coping strategies. My work involves both 1:1 and group settings (for example the community support groups) and I learn so much from those who have lived experience of spinal cord injury.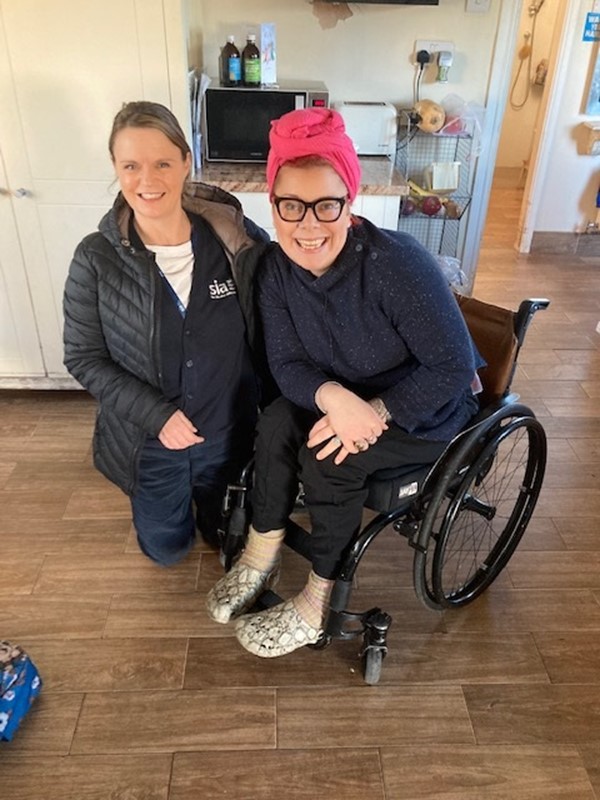 Kara, 36, from West Yorkshire started using our occupational therapy service in August 2022.
"Despite being spinal cord injured for more than three and a half years and having lots of amazing support from SIA's Andy Wharton, I had never used any occupational therapy services before I started seeing Susie Wood just a few months ago.  She has helped me in so many ways. We talk via phone and meet in person to discuss ways I can move forward with aspects of my life and health.
"She helps me with my daily routine, helps me plan for future development and shows me techniques and advice on how to stay as independent as possible. At the moment she is helping me plan to develop my wheelchair skills, but she helps with so many of the challenges that come up in life when you are spinal cord injured.
"I would recommend seeing an OT to anyone with a SCI. They are specifically trained in looking into areas of life where you may be struggling and then putting a plan together to help with those areas. Plus, Susie is so lovely she would make anyone feel comfortable and at ease!"
Further information
This story appeared in the Spring 2023 issue of our magazine FORWARD. If you would like to receive regular copies of FORWARD by post or email, visit our shop to subscribe.