Growing network of support for spinal cord injured people
Spinal cord injured people deserve variety and choice when it comes to accessing support, but it's hard to work out which organisation to choose without help.
That's why we're welcoming our 10 new business members to extend the choice of support for spinal cord injured people across a range of mind, body and life matters.
Our business members – complimentary to our trusted partners – are experts in their field and have chosen to support us to achieve our shared vision of a fulfilled life for everyone affected by spinal cord injury.
An association for all
It's all part of our mission to build an 'association for all'. One which will be far greater than the sum of its parts. It will draw on expertise, create awareness, improve influence, and coordinate support services to anyone who needs it.
Our business members are an essential part of this association, and as well as their financial contribution to our work, they pledge a wealth of practical and emotional support to raise awareness of our services.
Many of our business members have been supporting us for a long time, and this overhauled business membership scheme presents a perfect opportunity to build stronger relationships with organisations that share our goals.
---
Welcome on board
Welcome to the following firms who have pledged their support as our newest business members.
"Serious Law LLP have been acting on behalf of people with spinal cord injuries for over 30 years, helping to secure the compensation they need to live fulfilled lives.  We understand the life-changing nature of a spinal cord injury and the vital need for a support network for the injured person." said Ben Priestley, Head of Catastrophic Injury Unit at Serious Law. "We have witnessed first-hand the invaluable work that Spinal Injuries Association do to support those affected by spinal cord injury.  We are therefore delighted to be able to continue to support their great work."

"We are very pleased to announce this new arrangement between JCP Solicitors and Spinal Injuries Association." said Keith Thomas, Director and Head of Injury Services at JCP Solicitors. "We give legal representation to a growing number of clients in South and West Wales who suffer the effects of spinal cord and other catastrophic injury. As part of this role, JCP Solicitors has worked with SIA for many years and we have seen first-hand the very important work they do to support people with spinal injuries, which can be life-changing, to live fulfilling lives. We very much look forward to working more closely with SIA in the future in furthering this valuable work. "
"We look forward to continuing to work with Spinal Injuries Association – they are a fantastic organisation which does so much to support spinal cord injured people and to advance the agenda on disability.", says Phil Barnes, Head of Shoosmiths Serious Injury.  "Like SIA, our goal is to enable clients to achieve the maximum recovery, independence and quality of life."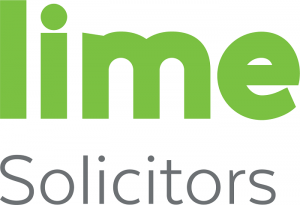 Martin Usher, Partner and Head of Serious Injury at Lime Solicitors, said: "We are delighted that Lime Solicitors have been accepted for SIA Business Membership having been a Corporate member in the past. At Lime Solicitors we have a wealth of experience of and are passionate about supporting spinal cord injured people. We absolutely share SIA's vision of providing holistic support to enable spinal cord injured people to lead independent and fulfilling lives. We look forward to working with SIA and all of its partners towards our common goal of providing the highest quality of help and support to the spinal cord injury community as a whole."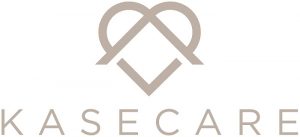 Edith Harrison, Clinical Lead at KASE Care, said: "Kase Care are excited and highly motivate to become SIA business members. We provide specialist care to our clients with spinal cord injury. We are always striving to provide the highest levels of care delivered by knowledgeable and skilled care staff as well as expert clinical management and training. We aim to provide holistic, person centred and family centred care which incorporates all aspect of a person's life. This includes the social and emotional elements alongside their personal care and medical needs which are achieved through our Care+ services. We look forward to working in partnership with our clients and SIA to drive continuous improvement and innovations. Kase Care aspire to be leaders in our field for providing the best care for clients with spinal cord injuries."
Mark Beavan, Group Head of Marketing at Helping Hands, said: "Here at Helping Hands we are so proud to support Spinal Injuries Association, we're committed to doing what we can to support the rehabilitation and care for people living with spinal cord injuries. We understand that living with a spinal cord injury can be difficult to adjust to which is why we offer care that is completely tailored to the individual's needs and wants. A spinal cord injury can have a tremendous impact on both the person living with it and their loved ones, which is why our support centres around the family, offering stability and guidance to ensure loved ones can spend quality time together, whilst we take care of the rest."

"The team at Complete Care Amegreen are extremely keen to embark on this exciting journey with Spinal Injuries Association.", says Kristine Pidgeon of Complete Care Amegreen. "Our dedicated teams will work closely with the SIA to support clients in a safe transition and discharge from hospital to home, enabling service users to live a full and independent life in their own home. Our vision to enrich lives through exceptional care, inspired by a commitment to clinical excellence, sits right at the heart of the way we work."

Richard Foyster, Partner and Head of Personal Injury at Ashtons Legal, said: "If someone has suffered a serious spinal injury, it should be made as easy as possible for them to access both the rehabilitation and the legal support they deserve to help get their lives back on track. The fabulous work done by SIA fully deserves the support of anyone working in either of these fields and, with over 25 years' experience of assisting those with spinal injuries with their legal claims, the Ashtons catastrophic injury team is delighted to have been accepted to join the scheme."

Matthew Olner, partner and clinical negligence specialist at Nelsons, said: "We're incredibly proud to have become business members of Spinal Injuries Association (SIA). Legal proceedings in spinal injury cases can often be complex, daunting and highly emotional for those involved, which is why our Tier One Legal 500 ranked clinical negligence and personal injury department is committed to empowering clients and guiding them through the legal processes and issues they are facing. This ethos is one that we feel resonates with the fantastic work SIA does to help those affected by spinal cord injury and provide them with the best support possible and ensure they live a fulfilled and happy life."
Kate Hetzel, Managing Director at Eximius Live-in Care, said: "Here at Eximius Live-in Care we believe everyone deserves to live their life to the full, and we work with all our spinal clients to ensure this is fulfilled. By partnering with Spinal Injuries Association we know this will only improve and enhance the exceptional care we currently offer to our clients – we are proud to be part of this initiative."