Aspire housing and benefits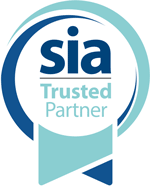 Aspire Housing
Many people who've sustained a spinal cord injury find themselves discharged somewhere totally unsuitable, such as an un-adapted house or a care home.
This robs people of their independence at a time when they should be ready to rebuild their lives. The Aspire accessible housing programme offers an alternative. It provides homes located around the UK for use on a short-term basis while a permanent housing solution is found. It might be that your own property is being adapted, or you're waiting for your local authority to find you something suitable. Meanwhile, in an Aspire house you can be back among friends and family, getting on with your life.
Get in touch direct at [email protected].
For more information and advice about accommodation and adaptations to your home following a spinal cord injury, you can also contact Aspire's free-of-charge housing advice service at [email protected]
Aspire welfare benefits advice
Aspire also has a free-of-charge, dedicated welfare benefits advice service. Get in touch at [email protected]