We're honoured that you're considering us as part of your special day.
Help fund our life-changing work by asking your loved ones for donations when you celebrate a birthday, wedding, anniversary or another milestone. There are several ways to do this, and each will help us as we work to ensure every spinal cord injured person gets the chance to lead a fulfilled life.
You could:
Ask for donations on your birthday by quickly and simply setting up a Facebook fundraising page.
Create a JustGiving celebration fundraising page for sharing with your loved ones here.
Ask us about providing table decorations that let your guests know that a donation was made to us in place of wedding favours.
Ask your party guests to donate to us instead of giving birthday, wedding or anniversary gifts – just let them know why you've chosen to support us.
Suzy and her husband Steve made us part of their special day.
Could you do the same and give the gift of a fulfilled life to spinal cord injured people?
Tell us about your celebration
Whatever the celebration or milestone, we'd love to know what you're planning and why you've chosen to support us. We can help you with branded materials and answer any questions. Call Shannon on 01908 208543 or email [email protected] to get in touch.
We'd also be delighted to see photos from your special day, so please do send them to us.
Already had your big day?
Thank you so much for supporting us as part of your celebrations. The money raised on your special day will help more SCI people lead a fulfilled life. The easiest way to send us your donations is by following the instructions on this link.
Alternatively, cheques can be made payable to Spinal Injuries Association and sent to SIA House, 2 Trueman Place, Oldbrook, Milton Keynes MK6 2HH.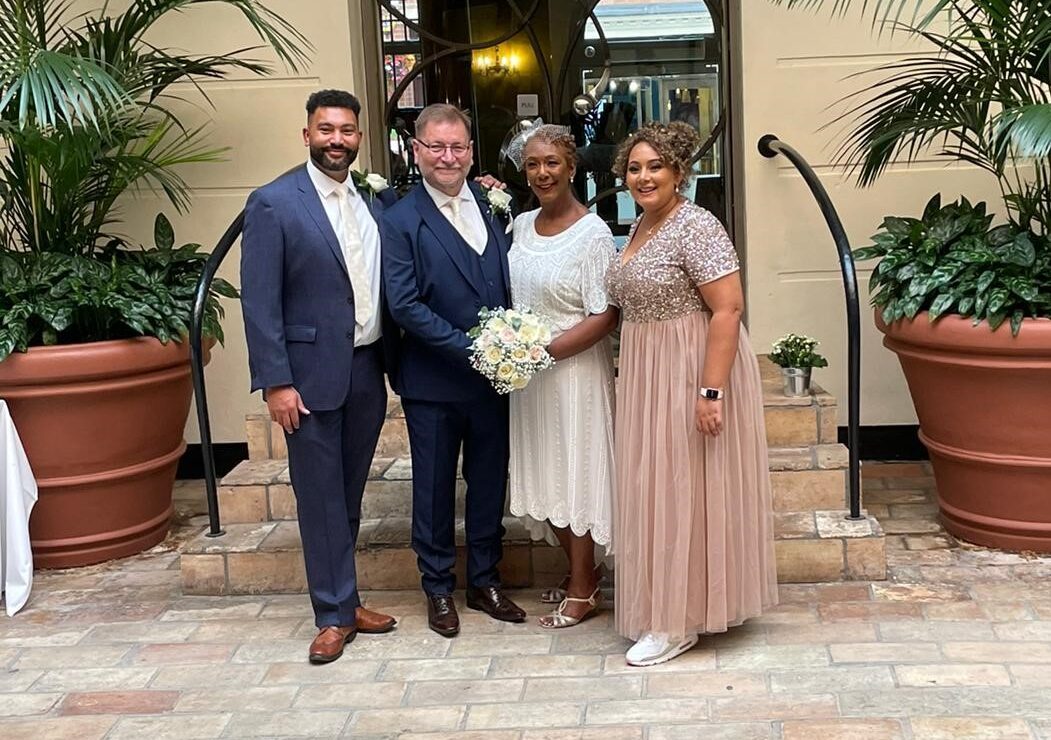 The pandemic meant Zoe had virtually no-post operative support, despite it being a life-changing event, apart from a few phone calls, so we are eternally grateful for Spinal Injuries Association. For this reason and the fact that we have enough toasters, we asked our wedding guests not to give us any presents but instead, if they wished, to make donations to SIA
Steve and Debbie Middleditch