Your form has been submitted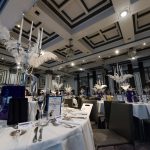 Thank you for booking a table(s) for the Cornflower Ball 2023.  We'll send an invoice within 5-10 working days.
In the meantime, if you have any questions regarding your booking or the ball itself, please email Laura. 
We look forward to seeing you on 16 March 2023.